Discussion Starter
·
#1
·
Annie and I went up to Red Star Kennels yesterday. Annie's started doing foundational training for Ring. Her second time on decoy, she totally digs it. Even starts getting mad in the car when she hears the clatter sticks going. Very proud of her.
I think a few folks from Red Star will come by the site soon...hope we can all give them a warm welcome. Very nice and approachable people and I really like their training stuff I've observed so far. The let me be a total newb yesterday and take pics of dogs in routine, got a few for you here.
Here I am on the left, wearing my fat suit. The decoy is Mark, the trainer with whom I'm working Annie. He is a very nice guy and a great teacher. High standards for me and a great, playful attitude for my dog.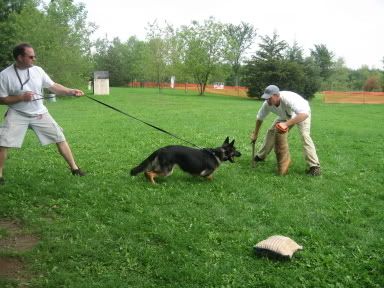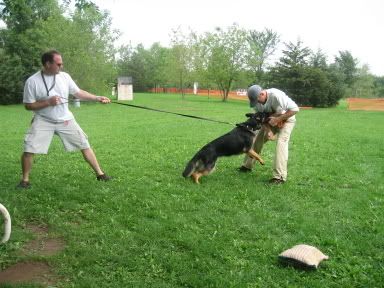 Here's Jason's very nice young Malinois. Didn't get a picture of the Mal in mid-flight over the long jump...needless to say, she cleared it.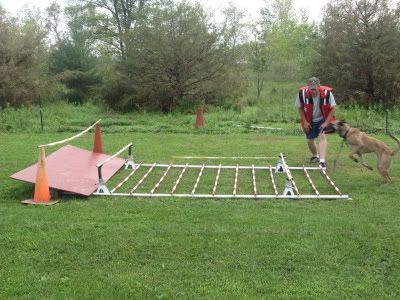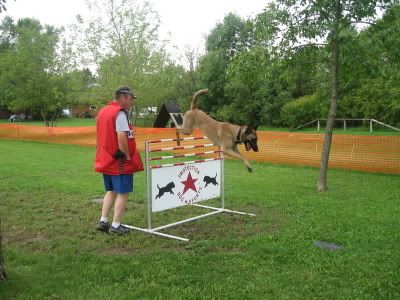 Here's Mark's (the trainer) very nice Mal, Lot. Crisp and tight obedience, awesome hits and outs. Stable. Picture was taken about ten feet away with Mark away for about five or ten minutes in the house at this point. Can't remember if this dog is French Ring I or II right now...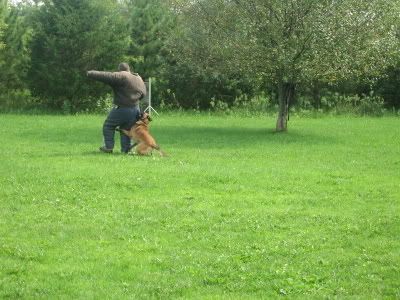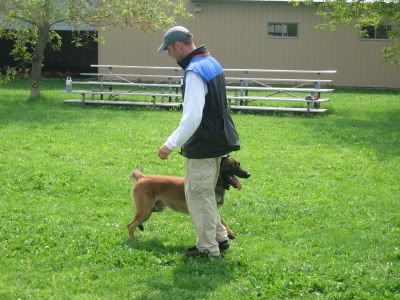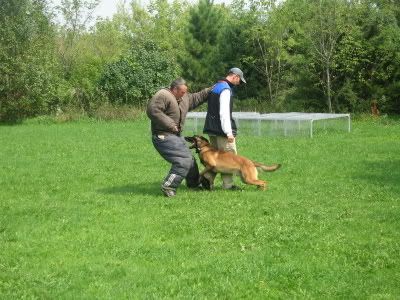 Saved the unique (for this forum) for last. This is Loki, a Renascence Bulldogge out of Gargoyle Kennels. He is a FUN and COOL dog! Awesome obedience, high prey, stable. Loki placed 2nd in obedience in a regional PSA trial on Friday...I took these pics on Saturday (yesterday). Thing is, Loki's trained for French Ring and did the PSA routine cold on Wayne's (handler) direction alone.
Pics are of Loki in a down-stay with handler behind a blind; Loki in FR muzzle at heel; Loki doing rear gaurd and the Loki about to take out Mark. Comes in low and hard.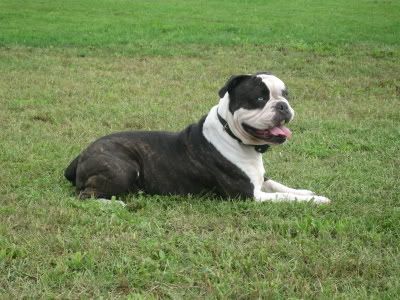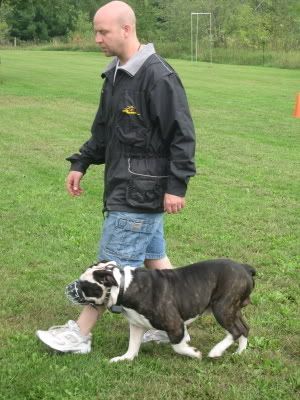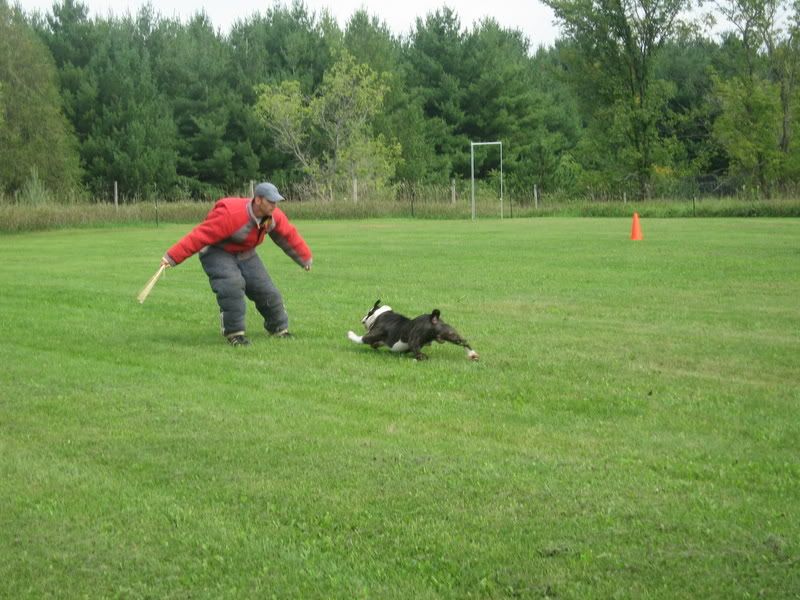 Enjoy!