Discussion Starter
·
#1
·
Hey guys! I originaly was joining this forum to post about a rescued Mal who was in desperate need of a working home before he got euthanized at a shelter but luckily his breeder was found and they took him in until they find somewhere appropriate to place him. Ah well this looks like a pretty cool place so I figure I'll stick around anyways
My name is Ren and I''m from Souther Ontario. Currently I own 2 Siberian Huskies whom I compete in sprint dogsled racing with. When I race I normally run a team of 4 dogs. I use dogs owned by my mentor to complete my team. I have been competitive in the sport for roughly 4 years now.
I started working with and training dogs when I was 8 years old at a kennel that raised Golden Retrievers for leisure hunting. I researched and studied dog behaviour, wolf behaviour and various different training methods throughout my life, altering my own training method as I went along. I am a firm believer that you can learn stuff from anybody and everybody so I would even sit in on lectures done by trainers who I didnt agree with at all.
I am also a firm believer that every dog whether they weigh 2Lbs or 200Lbs should have a job to do in order to live a happy life. I even say its cruel to NOT give a dog a job to do!
Currently Im branching out from dogsledding with my lead dog and entering the world of weightpulling. I think he could do really well in it, but we shall see.
Anyways I'll stop blabbing and show you guys some pictures!
Me and the boys (Ronan on the left and Oceano on the right) last summer
Oceano (BTW I usually just call him OC for simplicity's sake) at Manitoulin Island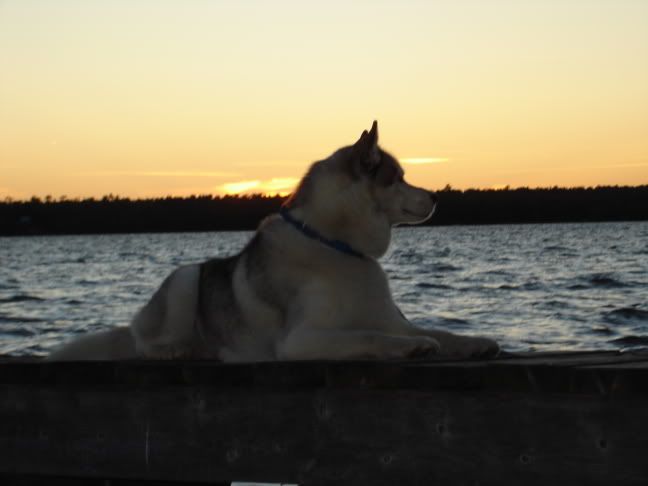 Ronan in the yard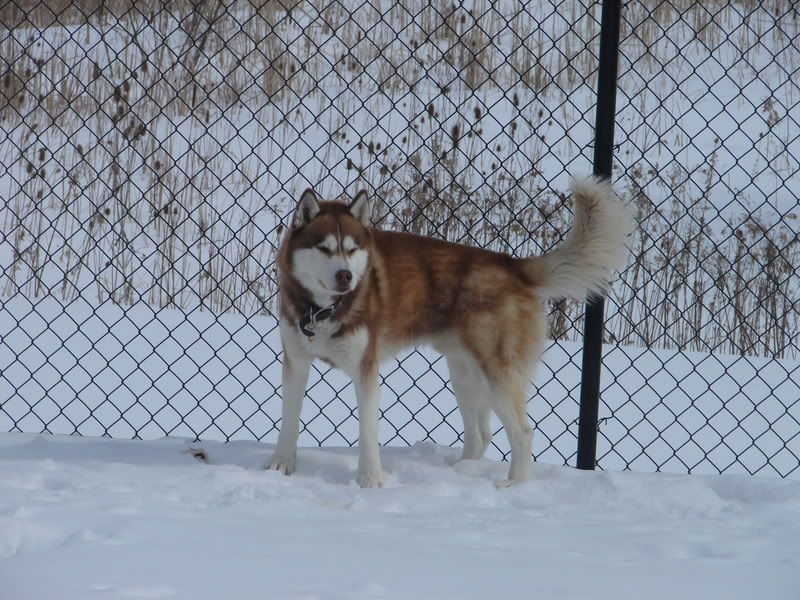 Playing