Discussion Starter
·
#1
·
...I flew into Denver this morning and met up with Jeff and one of his club members tonight after my corporate crap. They were great guys and we had a good time. Jeff was very patient with me taking some shots from Buko. He even provided the von Stephanitz-era bitesuit for me! :lol:
In all seriousness, I learned a ton and they showed up to deal with me in some pretty miserable weather (below freezing and a few inches piling up as we did all this). Thanks Jeff for your hospitality, just one more instance of meeting great people through this forum. Now to the pics!
I thought this picture summed up Jeff and Buko pretty well. Buko's eyes glow red when Jeff gives the dog the finger, it's cool: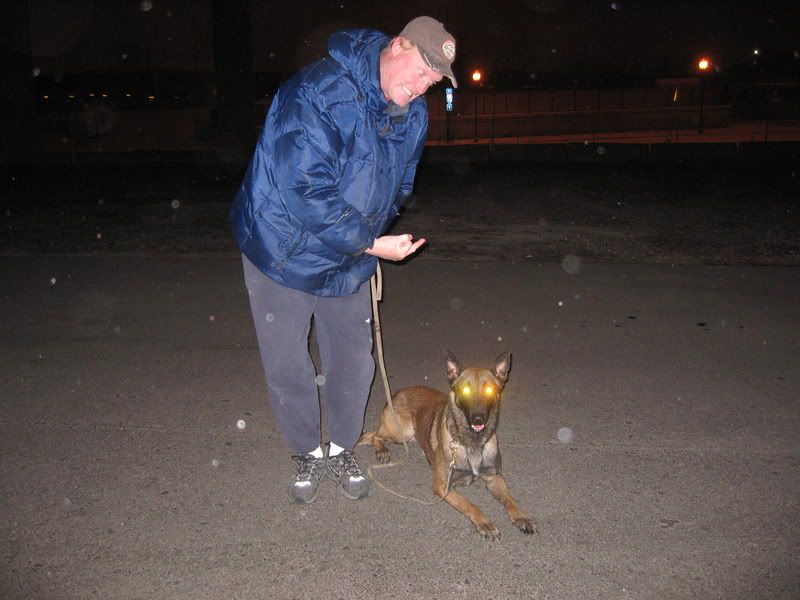 Jeff's buddy had a nice, big American Bulldog...that's me in the pic...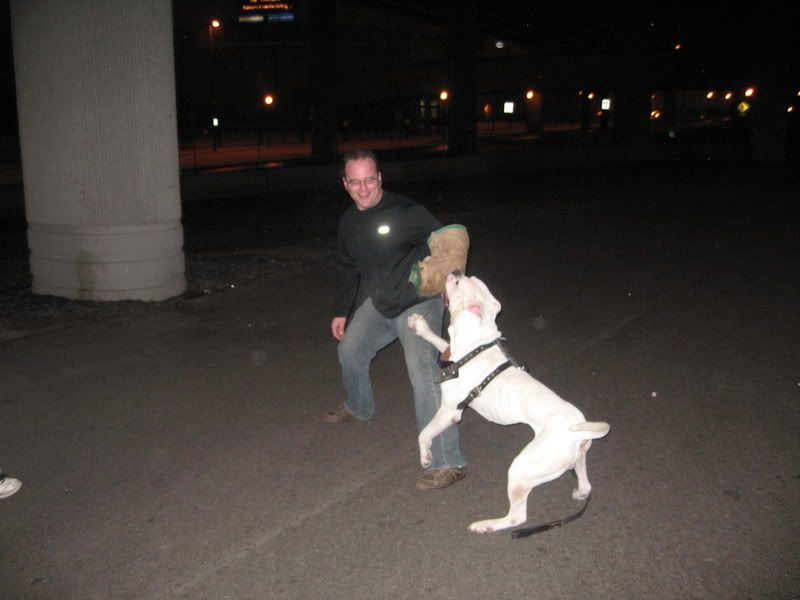 Buko on the charge, who the hell is this guy in this dark alley:
Here's me and Buko making friends:
Buko trying to give me a kiss: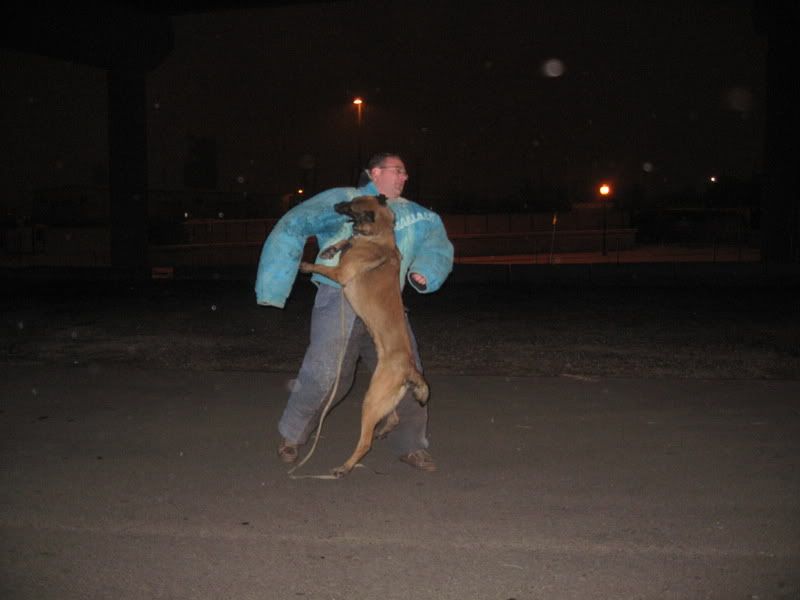 Buko and defense of handler:
I would post pictures of Buko doing an escort on me but it's a family site. Let's just say he has a unique style of contact with the decoy. You learn to walk bowlegged, for sure. And sit down on things carefully.