Discussion Starter
·
#1
·
I am Elly and new here, some of you I allready read on other forums. I live in Holland, and we are having four dogs of our own, and one mal from our youngest daughter who lives at home temperary until she find someting for herself.
Lets start with the oldest one, her name is Lindsey and almost 10 years!! a Dobie
[/img]
The second one is also a dober and is 6 years and his name is Yordi he has earned his IPO 1 but I don't think there is more in it He missed something with his bitework.
The 3 rd one is Valdo the GSD he is more my husband dog, he is 1,5 year and Rob try to get his BH next month, and after that into the IPO sport.
The 4 th one the youngest our baby is Zabar, he is 8 months now, and we also want to do IPO with him.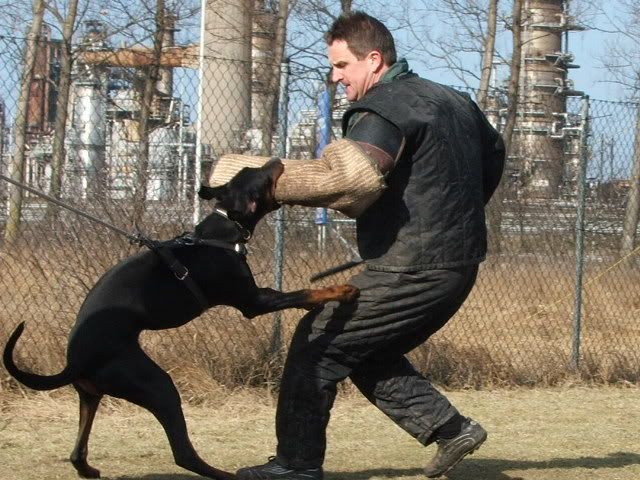 So it is very busy in our house, we all enjoy the IPO! :lol: