Discussion Starter
·
#1
·
Hi, my name is Saskia, en I come from Texel. A small island in Holland.
I am the lucky owner of 2 wolfgrey German Shepherd dogs.
The first one is a 4 years old female, called Vita, with SchH1. I had to get her out of the sport because she's got heart-problems.
The second one is Devil: a 13 months old male with just succeded for his BH/VZH (or how do you call that?) with 57 point. In april he will be old enough for his first SchH examination. This male has extreme drives, in all parts of the schutzhund training. He loves tracking, is fantastic in obedience and very powerfull in protection. His attacks are even scary to look at, he goes full speed into the sleeve, doesnt understands what 'carefull' means... :lol:
Here some pictures from them:
Devil in action, 10 months old:
Devil after a swimm: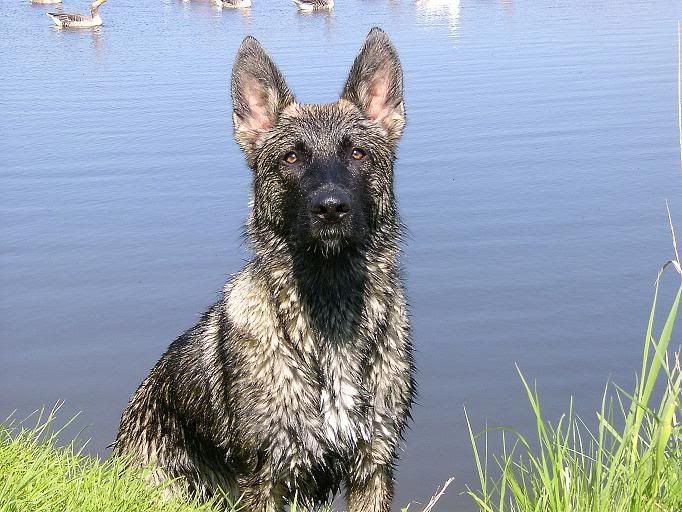 My beautifull dog Vita:
Vita and Devil, Vita is the biggest, Devil the fastest... :mrgreen: