Discussion Starter
·
#1
·
Took Dom and Jaeger to the "park" this afternoon. It's really a church with a big field and a pond, but hey...they think it's a park.
Anyway, after letting them play in the pond, we took them over to the field so they could dry off a bit before heading home. That's when I took these pictures.
Dom turns 4 months old tomorrow.
Sensitive content, not recommended for those under 18
Show Content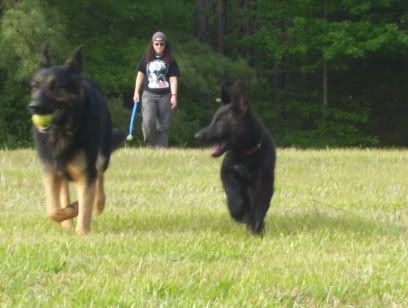 And finally one of Dommie stacked (sorta). Please ignore the wads of dirt. :lol: