Discussion Starter
·
#1
·
back from arizona. had a great time. my dog did as well as i could have hoped. being a new team, i knew that we'd have some problems especially with the obstacles as our obstacle course is not the greatest. as far as the protection phase, it went well. he outted on all bites and called off so i was pretty happy with that....
here's one of me, a mesa pd handler and two of his dutch friends who made the trip from holland. the taller one works for Rotterdam PD and the shorter one works for south holland south PD.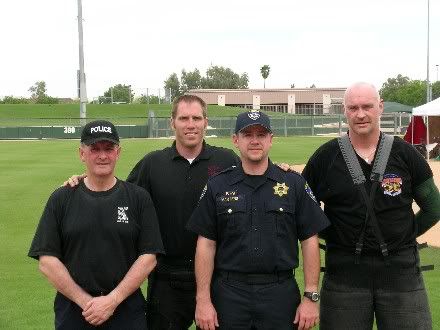 camo on the bike attack...